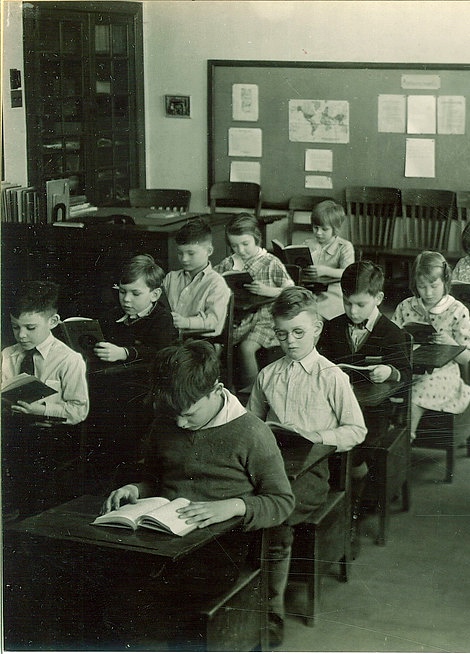 * Click to enlarge.
Teen Readers (Klett Verlag) are written especially for students of English. Vocabulary and sentence structure have been simplified to provide easy reading. The books include glossaries and footnotes and reading guides.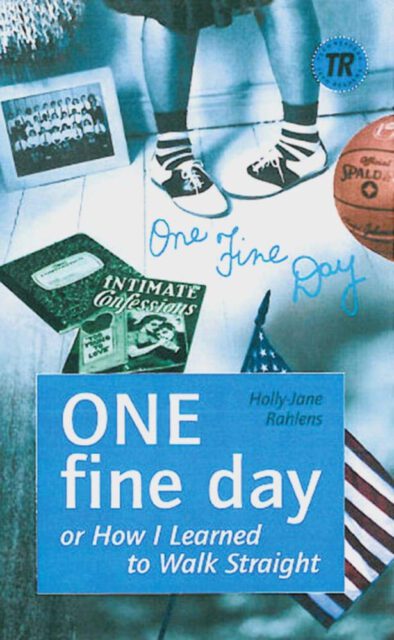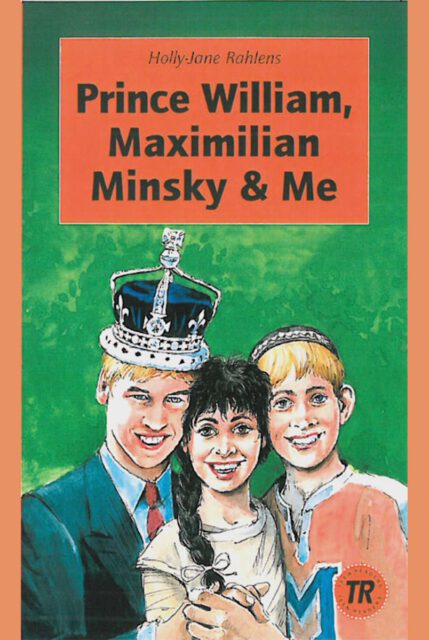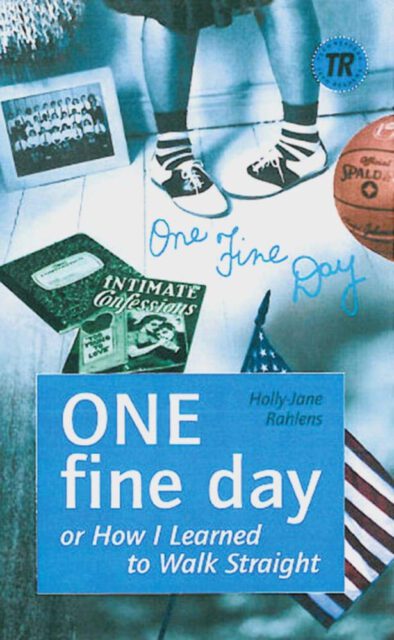 One Fine Day, or How I Learned to Walk Straight
Anything can happen one fine day – especially if your thirteen and in love for the very first time.
The narrator looks back upon her teen years in New York City in the 1960s. She has a crush on Mark, the handsome and popular captain of her school's basketball team. She hopes one day to become his girlfriend, but more than anything else she dreams of getting rid of her orthopedic shoes. She's pigeon-toed, but if she learned how to walk straight, she might win Mark and maybe even be chosen to join the cheerleaders. The day arrives on which it seems all her dreams will come true. But as luck would have it, disaster strikes!
The One Fine Day-Teen Reader, one woman show and television movie were all based on the radio monolgue of the same name. Several years later they were all inspiration for the novel "Memoirs of an Ex-Cheerleader."
Prince William, Maximilian Minsky und ich
Nelly Sue Edelman of New York City likes computers, dinosaurs, the stars, frankfurters with sauerkraut, and the theater (not necessarily in that order). She dislikes her hair, cleaning up her room, doing her homework, and boys with big ears like Maximilian Minsky. In other words, Nelly's just a normal thirteen-year-old schoolgirl. But one day she falls in love with the future king of Great Britain, William Arthur Philip Louis Windsor, better known as Prince William, and her life is never the same again. She dreams day and night of becoming Princess Nelly. The only questions is: how? William has no idea that she even exists. But then one day Nelly thinks she has a solution to the problem. And she goes for it!
The "Prince William, Maximilian Minsky & Me"-Teen Reader (1999) unfolds in New York City in 1997. It was loosely based on my One-Woman-Show "Prince Charles, Melvin Minsky & Me." They were inspiration for the novel "Prinz William, Maximilian Minsky and Me" and the movie "Max Minsky and Me," both of which take place in Berlin, Germany
Audio
Audio Sample: One Fine Day – Teen Reader cassette (in English)
* Click to enlarge.