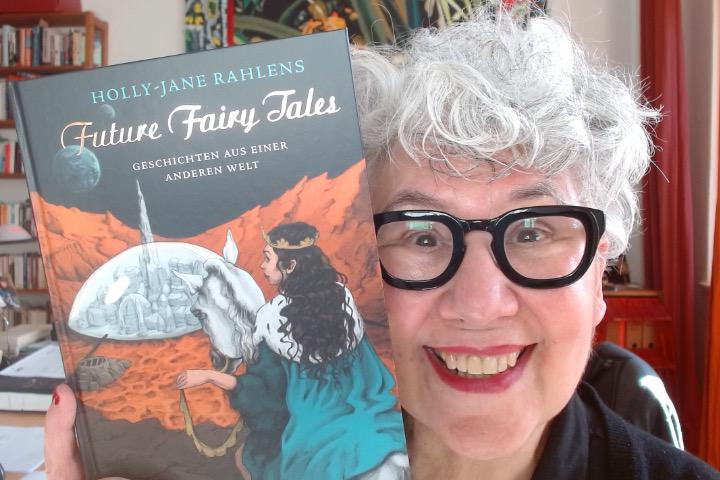 I'm so excited: my new book, Once upon a Future – Tales from a Distant World, is waiting for you in all good bookshops in Germany, Austria, Switzerland and even Luxembourg! And the first reviews are in too. The bloggers are definitely in agreement:
"The author has created a masterpiece with this book!"
"The anthology's variety is exceptional."
"The book is definitely different. Good different."
"I've never seen or read the likes of this before."
"A beautifully illustrated and very special fairy tale compilation for the whole family. And a great gift too."
"I could have read on and on."
"The author's understanding of today's adolescent world is head-on."
"Fantastic idea!"
"Ich liebe es!"
This way to the book.