Grand Prize for Radio Drama!
Grand Prize for Radio Drama!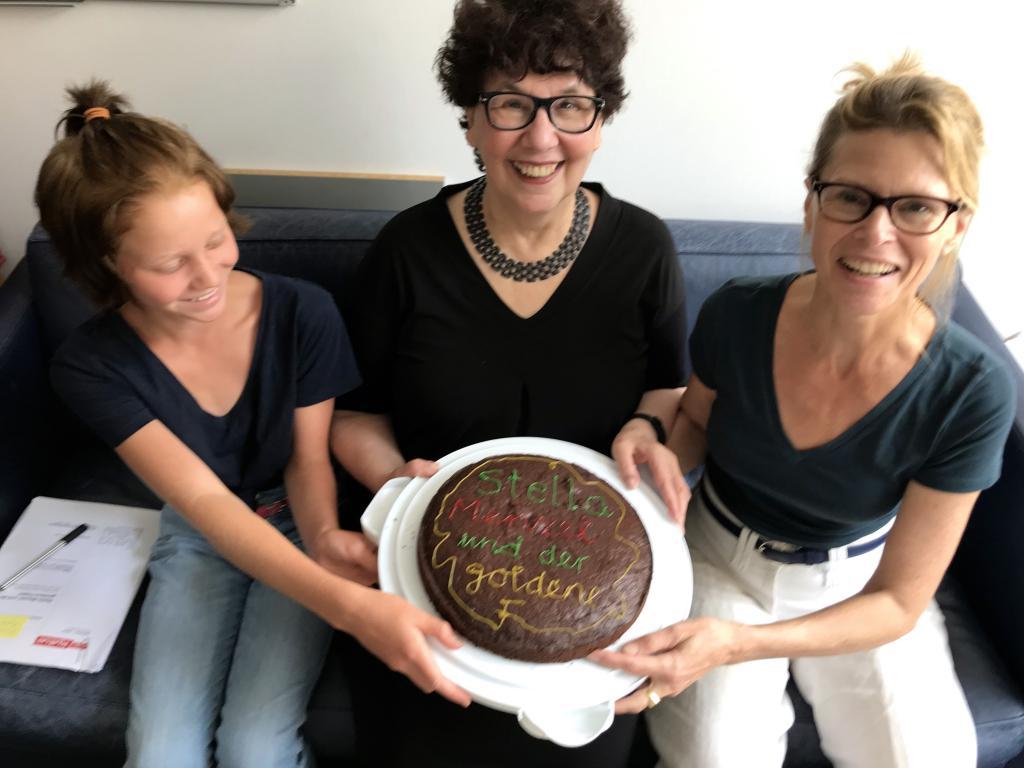 I'm thrilled to be this year's recipient of the German Children's Radio Drama Award for "Stella Menzel and the Golden Thread" (rbb/NDR) with many thanks to the award's sponsors, Film- und Medienstiftung NRW and the ARD Radio network.
The photo shows us in the rbb-studio in July 2019 during a break. We see Theresa Zertani (left), who played Stella, Leslie Malton (right) Stella's mother, Isabel Zwickel-Menzel, and yours truly (middle) who was cast as Stella's Oma from America, Josephine. (Me? A grandmother? Yikes!) The photo is a little out of focus. And do you know why? Director Leonhard Koppelmann's hands were shaky because he just couldn't wait to get a bite of the cake, a surprise from the folks over at Ohrenbär (rbbKultur). Many thanks to the baker, Birgit Patzelt, and producer, Sonja Kessen. They were all a part of this wonderful production and I am deeply grateful to them!
More about the radio drama here.